Friends, I have so much to tell you!
First of all, let me say that I love how much you all are using the homework! I know we had planned on doing 5 days of homework, but life became A LOT. So I only did three. Here is Day One. Here is Day Two.
Day Three was this:
To those new to the work of justice, your homework today is to find a virtual event that focuses on justice. Do some research. Register. Mark your calendar. Take out a notebook. Listen and learn. You can find events right now on all kinds of topics- policing, criminal justice system, protests and action, justice and faith... the list goes on and on and on. Pick at least one, and show up ready to learn, ready to be uncomfortable. Show up with a pen so you write down books or authors or reflections on what you're learning and where you want to do more research. Be intentional about putting your name on lists where you will hear about these kinds of events (especially once it's safe to attend in person). If you are sincere about antiracism, you are probably about to undergo a lifestyle change... might as well start with virtual events. No list today, you have to find these events yourself (and if you're not seeing these in your feed or inbox- you might want to reflect on why 👀 and how to change that.)
Okay! Now for all the things I have to share with you!
---
Brene Brown invited me on her podcast Unlocking Us and it was amazing! You can check out the episode wherever you prefer to listen to your pods. In this episode we talk about antiracism (obviously), being better humans, overcoming white fragility and Black Jesus.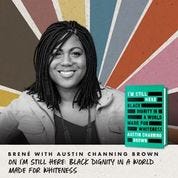 Then we followed that up today with an IG Live over lunch. You can find that on my instagram page. Head to my profile and click IGTV. You'll find its the first video listed. Today we still managed to pack in a lot from jade rollers to code switching, intersectionality to ethical reimagining.
---
Also. My book, Im Still Here, was chosen for Reese Witherspoon's Book Club! [insert confetti here!] Im sharing the months of June and July with Lucy Foley, author of The Guest List. I cant wait to read her book as well, so Im happy to share!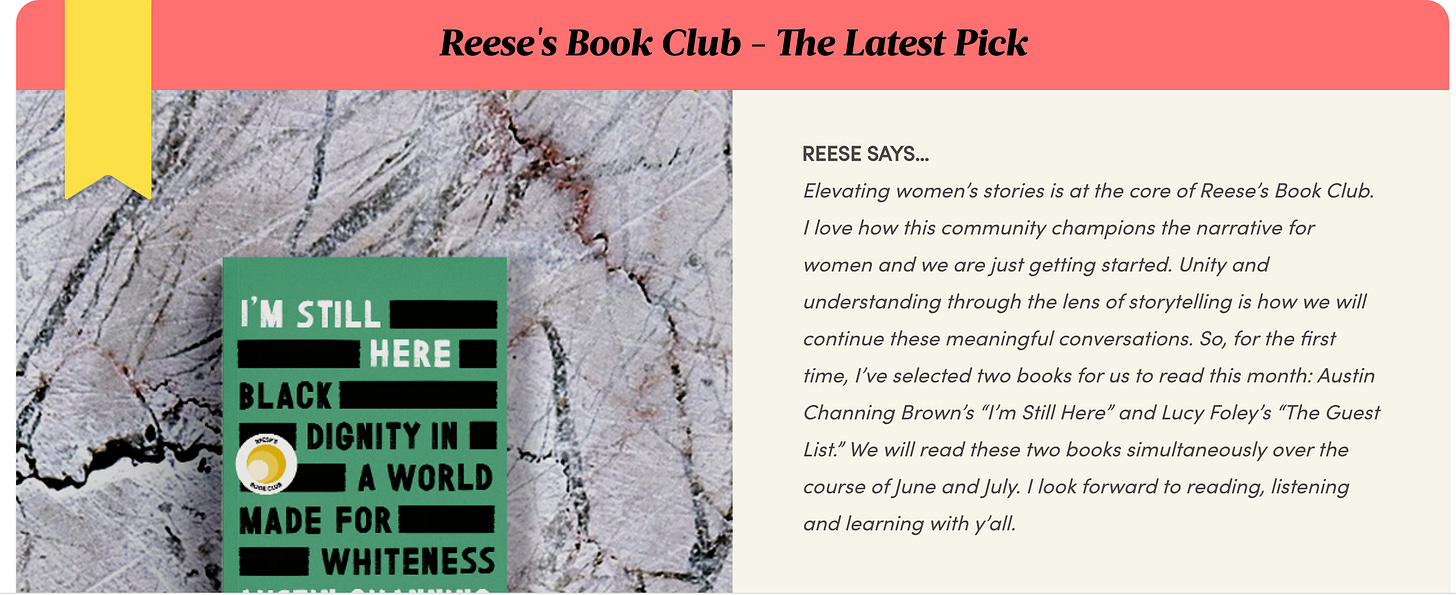 ---
And then, if all of that isnt exciting enough, I am officially a New York Times Bestseller! Im Still Here made the list! Its also on the USA Today Bestsellers List. And yall! You have to look at this list. Look at all the antiracism books on here! Its amazing. I wish we could all take a photo together, but social distancing.
I know the book is impossible to find right now. There are some independent book stores that still have it on the shelf, so check those out first. Large retailers like Barnes & Noble and Amazon should have it next week (fingers crossed!) Whenever the book is back in stock, I will be sure to do a big social media push to let you know.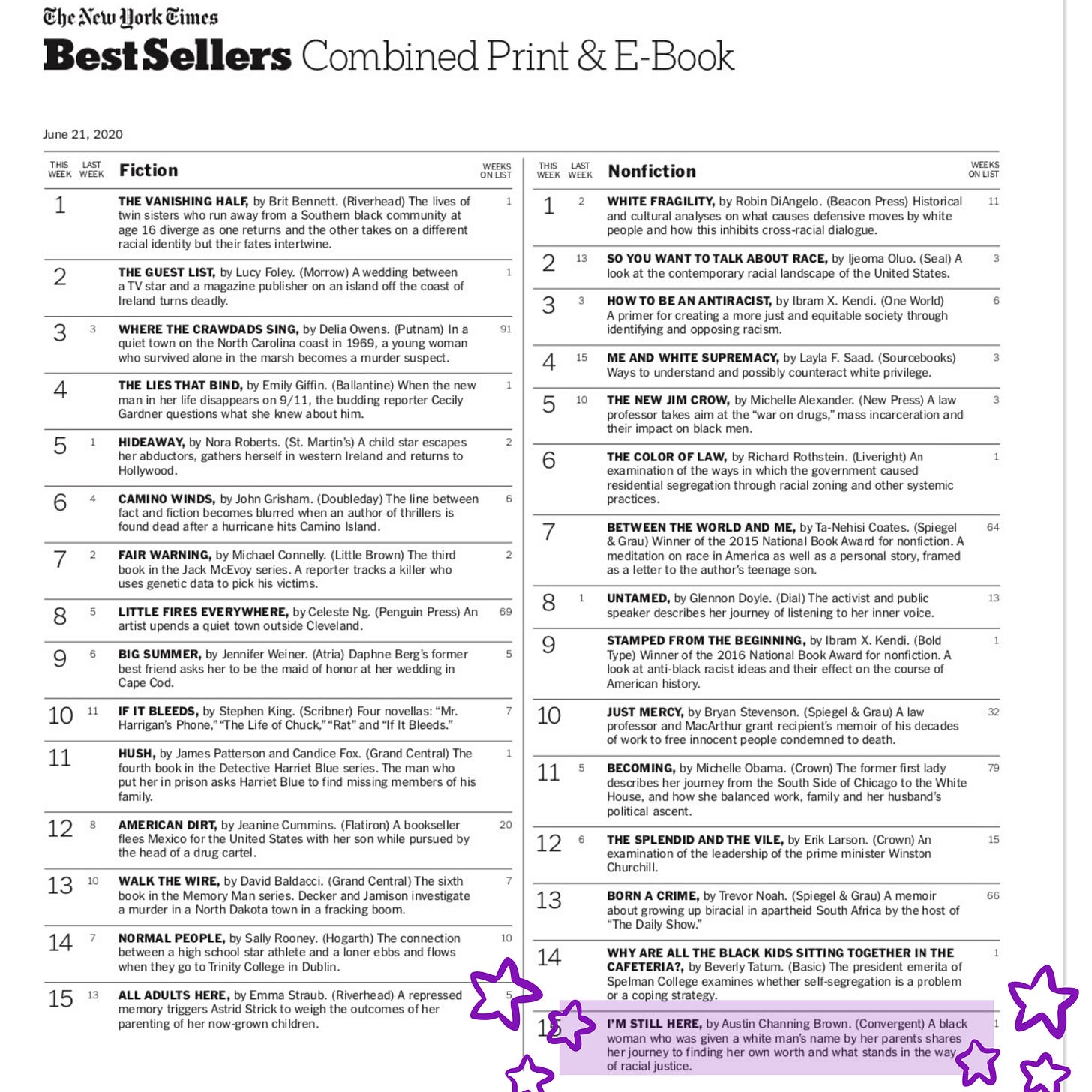 ---
Anyway! Im sure the coming days there will be more to share. More thoughts about practicing antiracism. More conversations. More homework and book suggestions. I still have three podcast episodes in the hopper to send to you. We are only just beginning, friends. Its just been a whirlwind of dreams coming true, but we still have work to do!