Liberty and Justice for... All?
America's history of lynching continues
*this post is about the lynching of Ahmaud Arbery*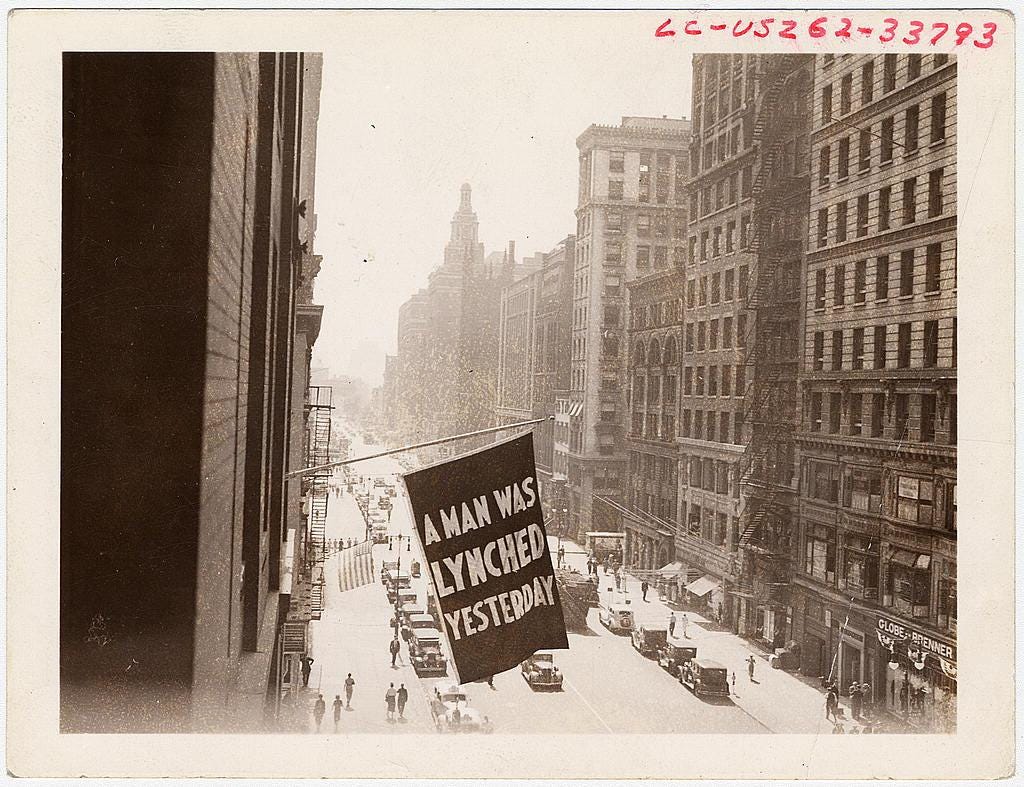 In 1890 Henry Smith was lynched by a mob. The next day a man publicly protested his death. That night he was also lynched. The mans name has been lost to history.
In 1892 three Black men opened The Peoples Grocery Story becoming competition for the only white grocery store in town. Thomas Moss, Calvin McDowell, and William "Henry" Stewart defended their store from being attacked, wounding three white men. It was not long before Thomas, Calvin and William were lynched.
In 1896 William Wardley came to town with a crisp $2 bill. The local white people were convinced it was counterfeit and a lynch mob killed him. Later an investigation was done only to find the money was real. At that point, the town members changed their story about what happened claiming that Wardley must have ended his own life or his own gun must discharged and killed him.
In 1899 Sam Hose asked his employer for advanced wages and time off to visit his sick mother. H…
Keep reading with a 7-day free trial
Subscribe to
Wild Holy & Free
to keep reading this post and get 7 days of free access to the full post archives.